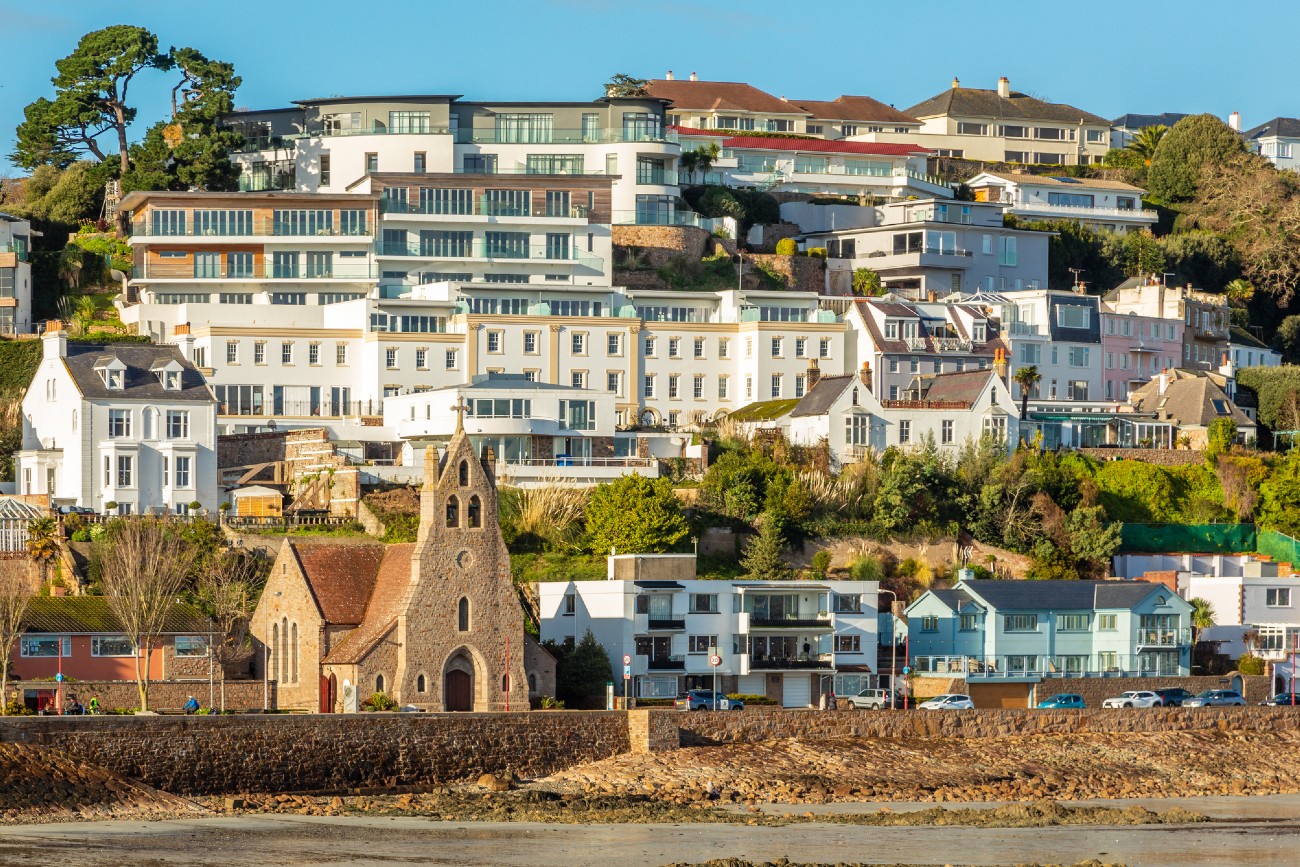 Whether it be short breaks, shopping weekends, family holidays or foodie getaways, Jersey has it covered. More than 300,000 people visit the island every year – quite an incredible statistic when you consider that the population of Jersey is less than 100,000. With the island being such a popular tourist destination, demand for accommodation is high. Many look to capitalise on this by letting out their homes to Jersey holidaymakers, so I put together some points to consider if you're looking to do the same.
How to Register a Holiday Let in Jersey
Before a property can be let out in Jersey, it must be registered as tourist accommodation, no matter whether it is a hotel, guest house, self-catering property or a campsite. However, before you apply to register your property as such, you must arrange an inspection to make sure the property meets the requirements of the Jersey Tourism Order 1990. You can schedule an inspection by contacting the Hospitality and Leisure Manager – one of Jersey's governmental departments.
Once your property has passed the inspection, you can then apply to register it as tourist accommodation by completing a form on Jersey's government website. Registration lasts from 1 January until 31 December and is required to be renewed each year.
It is important to note that registering your property as tourist accommodation does come with a cost. Fees vary widely depending on the type of property you are registering, as well as the number of people it can accommodate. Current registration fees can be found by contacting the Hospitality and Leisure Manager.
If you are changing the use of a property to tourist accommodation, you must get prior approval from Planning and Building Control. Tourist accommodation properties in Jersey are graded by the AA and Quality in Tourism.
How Profitable is Owning a Holiday Let in Jersey?
Unfortunately, buying property in Jersey is not cheap, with average house prices which are more than double those in the UK. This means you will have to invest a lot of money at the beginning of the process if you are purchasing a property to let out, in addition to getting a mortgage, taking out insurance and paying tax. These costs vary widely and it is wise to research your options as thoroughly as possible prior to making any commitments.
As well as the hefty initial costs, you should be prepared for substantial costs when setting up your property for guests. Holidaymakers will be expecting a certain level of quality when it comes to household amenities. Essentials such as hot water, heating, appliances and an internet connection should always function accordingly and it is important to make regular checks throughout the property to ensure that everything is working properly.
While monthly utility bills and maintenance will vary greatly, you should generally budget around £200 per month for a two bedroom holiday cottage. Cleaning, laundry and welcome packs will cost £100 to £150 per month and there will also be costs in many cases when advertising your property on holiday home sites.
However, the good news is that holiday letting in Jersey can be very profitable. For example, a typical two bedroom, one bathroom holiday cottage in the eastern parish of Grouville will bring in around £30,000 per year, with an occupancy rate of 66%.
Close to the capital of St. Helier, a similar property might bring in revenues of over £50,000 per year, with an occupancy rate of 76%. This is much higher than the average for the UK, with a typical two bedroom property in Cumbria bringing in around £18,000 per year.
You should generally expect to lose around 40-50% of property income to operating costs, however. If you wish to work out estimated revenue for properties in Jersey, you can use income calculator tools on websites such as AirBnB. It's also a good idea to speak to letting agencies who have knowledge of the local area.
Can You Live in Your Jersey Holiday Home?
You are free to stay in your holiday home, as it is your property after all. Despite this, you will not be able to stay in it for long periods, as it is not your primary residence. As long as you are only staying in it from time to time, you will certainly be able to enjoy the perks of Jersey living. It's therefore a good idea to select a property that you yourself will enjoy staying in, if you plan to do so.