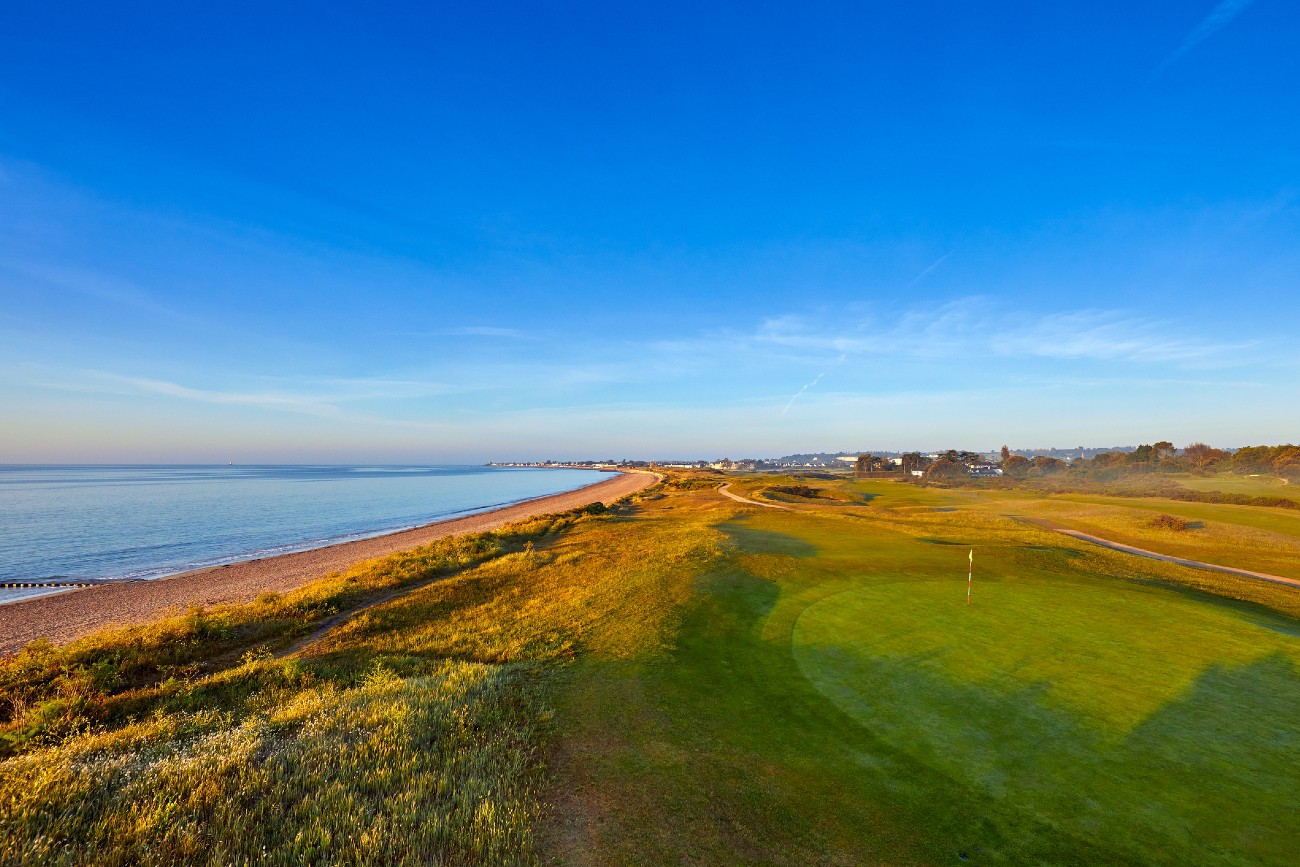 If you are a golf enthusiast, you probably have a bucket list of golf courses you would love to play. We've all dreamed (including myself) of teeing it up along the coast, feeling the cool mist of the ocean spraying you as the wind comes in off the water.
Maybe this year will be the year that you take that golf holiday to the coast of Scotland, or perhaps even play those courses along the Pacific in California. Of course, adjusting your shot, so you don't go right where there's nothing but cliffs and ocean to swallow up your ball, but it's just a dream, and playing on a course like that just isn't a possibility. Or, maybe it is, after all.
Some of the most fantastic golf courses in Europe, with views across the Atlantic, reside in the Channel Islands. In particular, the picturesque island of Jersey has an extremely impressive golf pedigree. In fact, Jersey is home to a few golf legends. For example, Ted Ray and the six-time British Open Champion, Harry Vardon, were born and raised on the island.
If you are looking for a golf holiday like no other, you need to ship your clubs to Jersey. This tiny island is small, it's only 9-miles by 5-miles, but it is full of some of the best courses in Europe. Coast to coast, you will find beautiful courses on rolling fairways, dramatic coastlines, and greens surrounded by emerald bays. So soak up the sun as you spend each day on a different course, or play the two most popular, the breathtaking La Moye Golf Club and Royal Jersey, a club bequeathed its Royal Warrant by Her Majesty Queen Victoria.
La Moye and Royal Jersey Golf Club are by far the most highly rated on the island as they both possess rugged links layouts, 18-holes with picturesque views of the Atlantic Ocean, and history dating back over 100 years.
La Moye Golf Club
La Moye Golf Club is a private golf club located in La Moye overlooking the West Coast of Jersey. La Moye is a beautiful but challenging links course with views to the other Channel Islands. The firm and fast conditions provide a thrilling test for players of all abilities.
Ian Woosnam and Nigel Mansell, both Jersey locals, are members of this spectacular course, which lies 250 feet above sea level and overlooks St Ouen's Bay. It presents a severe links challenge, with the wind playing a role almost always. Woosie, Tony Jacklin, and Bernard Gallacher were the previous winners at this European Tour stop.
Royal Jersey Golf Club
The Royal Jersey Golf Club is the home course of six-time Open Champion Harry Vardon and boasts a wealth of history and pedigree as you play golf around the beautiful Fort Henry, with the first four holes running down the shore with breathtaking views. Although the path is short, there are over 100 bunkers and several gorse bushes to navigate.
From Les Mielles in the west to St Clements in the south, golf courses can be found all around the island. There is no better time to uncover these hidden jewels. The island is becoming increasingly popular for golf vacations as golf enthusiasts realize that courses on the island of Jersey rival the links courses that can be found on the South Coast of England. Here are four hidden gems that are a must-see when visiting Jersey.
Les Ormes Golf Club
With stunning views of St Ouen's Bay and the sister Channel Islands of Guernsey, Sark, Herm, and Jethou from St Brelade in the southwest of the Island, Les Ormes Golf Club is a beautiful 9-hole golf course that welcomes new members and is ideal for all ages and levels. It's a par-33, a nine-hole course on Jersey's west coast that overlooks St Ouen's Bay. It has a total distance of over 5000 yards across 18 holes.
Royal Guernsey Golf Club
Located on the island's northern end, Royal Guernsey Golf Club boasts a beautiful par-70 layout on an expanse of land known as L'Ancresse Common with beaches on two sides. The club itself was founded in 1890 and provides one of the best clubhouses on the island.
Les Mielles Golf & Country Club
It is situated in the heart of a picturesque conservation area in St. Ouen's Bay, which is right down the road from La Moye. Les Mielles Golf & Country Club offers a Challenging 18-Hole Championship Golf Course, which is a par-70 is surrounded by beautiful scenery. However, the real challenge with this course starts after the 9th hole when the course presents multiple hazards that not only add to the course's beauty but challenge even the most seasoned golfer.
Once you finish playing golf for the day, you might want to explore local beaches where you can relax a bit. Find out where to go in the following article: The Best Bays and Beaches In The Channel Islands