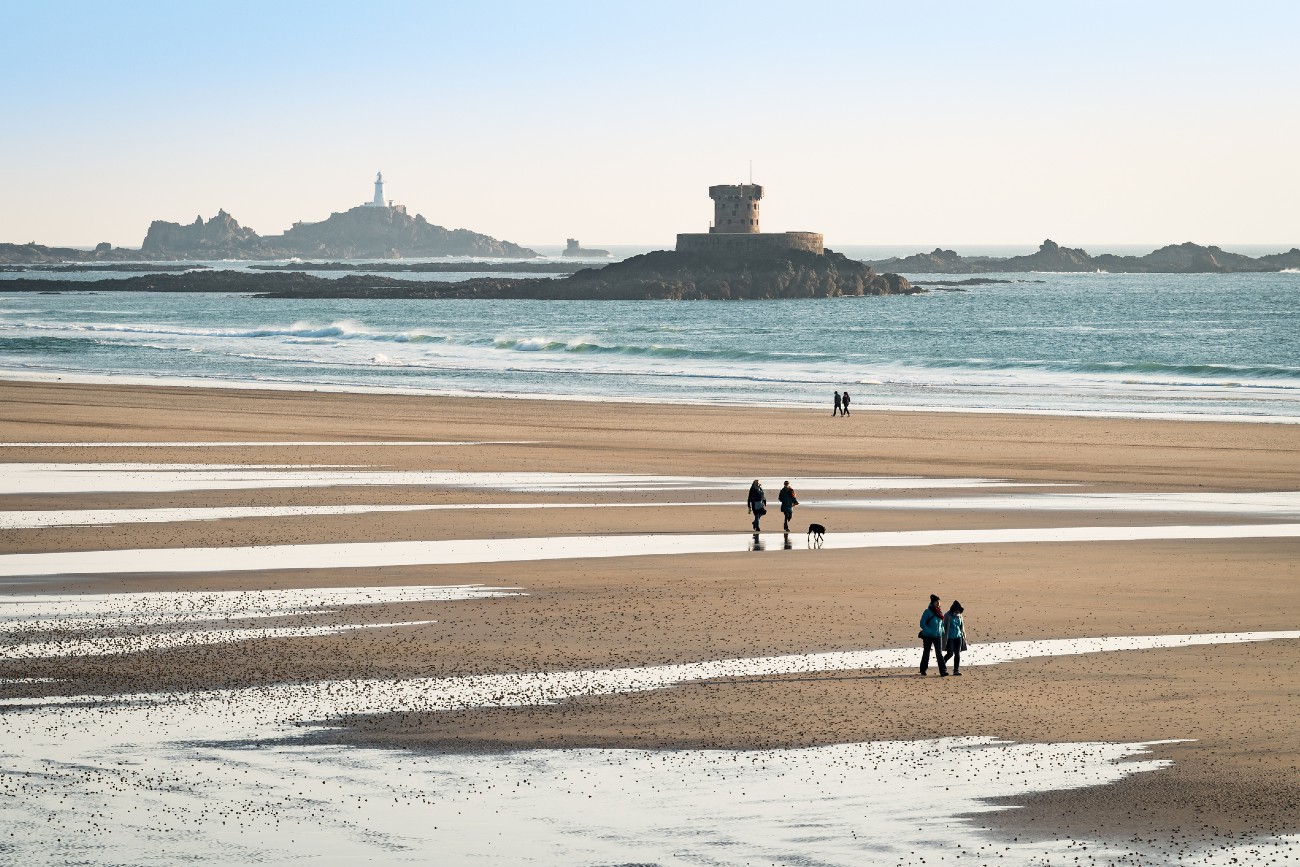 When staying on an island, it can be quite tricky to decide where the best beach spots are. You will find yourself having to choose from a rocky, wild coast with dramatic cliffs, stunning coves and mesmerizingly clear waters or a golden sandy beach paradise with endless long stretches of sand along its coasts.
I am intent on hitting all the right notes when it comes to living on the Channel Islands. I want to be absolutely sure family and friends get to experience all of these magical sides of the island.
Great day spent at St. Ouen's Bay
St. Ouen's Bay was definitely not one to miss out on. It is acclaimed as the longest beach in all of Jersey, with endless sandy beaches stretching out for miles along the coast. Although this is a popular beach that will often be quite busy – during the summer – it is definitely worth visiting at least once. Before we resolved to finding a spot on the beach on the soft golden sand, I wanted to wander down the streets past the shops and different cafes and pubs.
A special one was the Pearl Café, and finally our favourite the Le Braye Café, we first stopped off here to order from the separate ice cream counter and took our ice creams along with us as we continued wandering. Only to go back for drinks and some lovely fresh sea food after having spent a few hours down at the beach – we absolutely could not resist. The wooden tables outside with their umbrellas perched on them make for the perfect set up to enjoy the views and the lovely blue skies as you look out onto the sea.
This is definitely one of my favourite places to visit. Nothing was quite as perfect as it was there, sitting out on small wooden table, flip flops off my sandy feet, drinks on the table in front of me waiting for the sun to go down.
This article was written by a friend from the Virtual Bunch.
Enjoy more adventures in Jersey! Find out more in the following article: How to have an amazing surfing escape to Jersey, Channel Islands