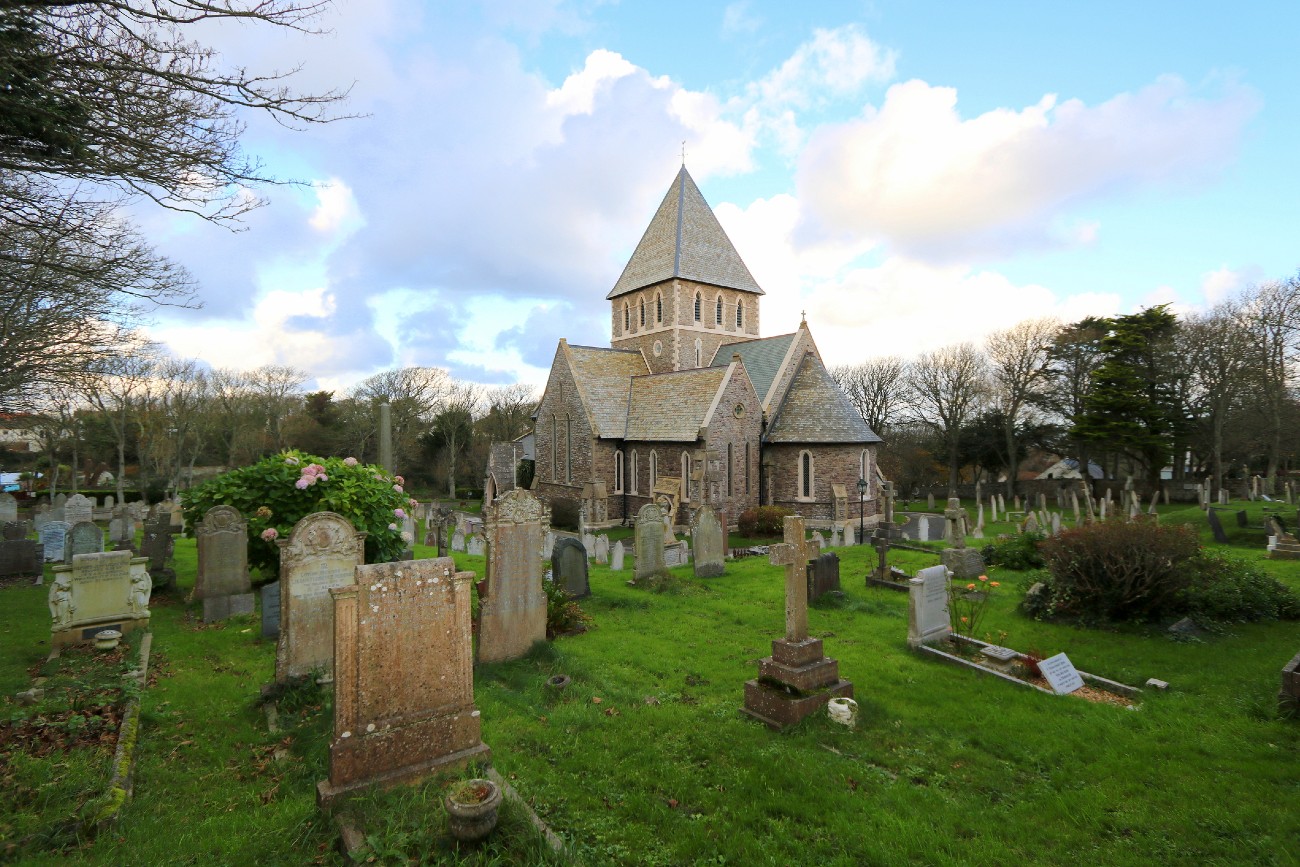 S
troll around and catch a glimpse at one of the Channel Islands' finest Victorian buildings. This historical church is often referred to as the
'Cathedral of the Channel Islands'
. It is a meaningful part of the history of the island.
It was the bells of St. Anne's that were rung in June of 1940 to notify the islanders to make their way quickly to the docks so that they could board ships to England. So that they could make their escape before the imminent attack from the Germans who were soon to occupy the islands.
During the German occupation of the island, they completely disrespected the Church dumping the altar in a nearby field and consequently using the building as a wine cellar.
They eventually even removed the church bells so that these could be melted down and used. A machine gun was fitted into the belfry and used by the German soldiers during their occupation.
You can still see some of the German writing on the walls.
It is a truly remarkable sight to take in and witness the palpable evidence that was left behind by the German soldiers during their occupation of the island. To now be able to look at the Church as it stands is a humbling experience and is worth a visit.
Would you like to explore other gems of Alderney island? Then don't miss the following article: Visit the oldest and best-preserved Roman Fort