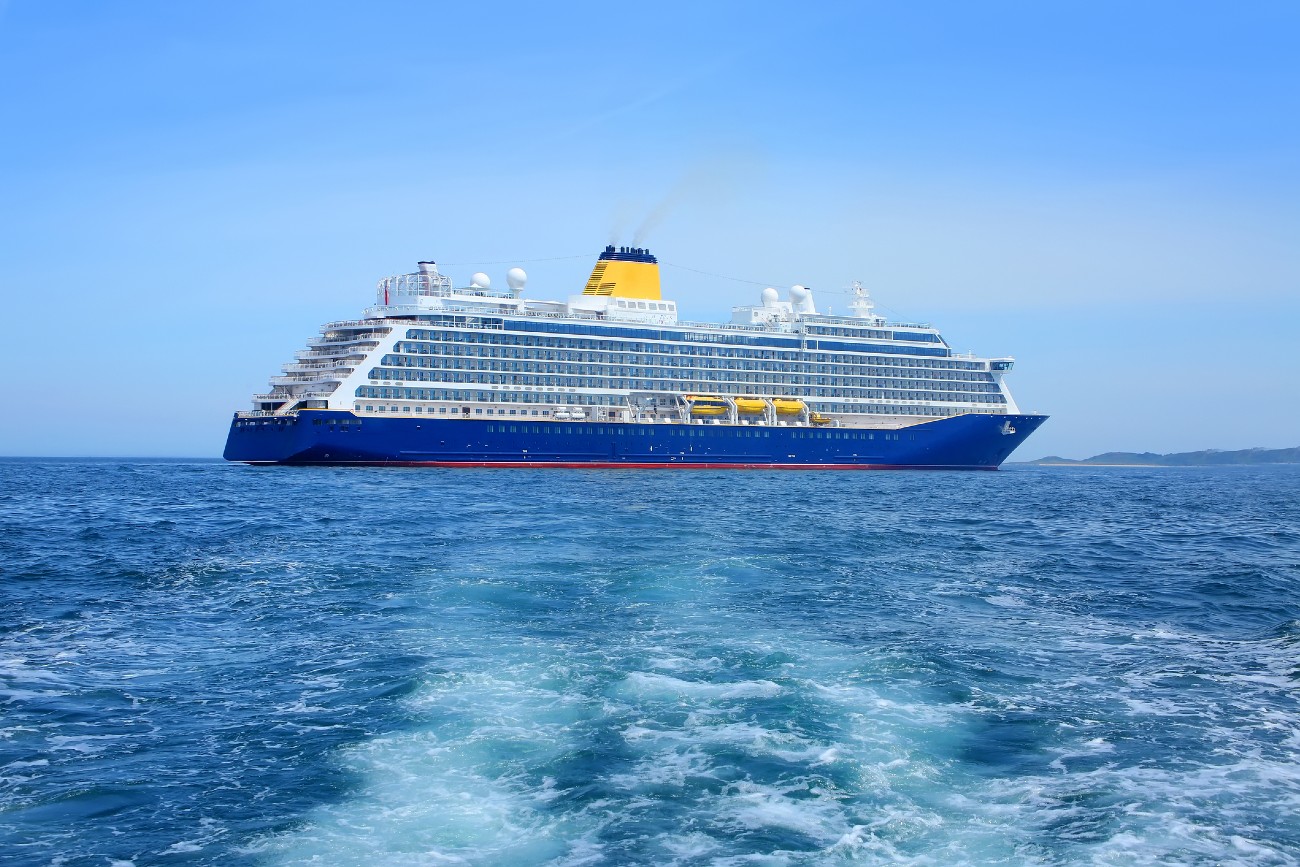 Although flying is one of the best alternatives to get to The Channel Islands, thanks to Alderney airport, Jersey airport and Guernsey airport, the latter the largest in the Bailiwick of Guernsey, one of the best ways to visit them, enjoy their landscapes and their wonderful coasts, is thanks to the cruises that provide this service.
The Channel Islands have become a favorite point in the itineraries of important cruises that depart from Southampton in the United Kingdom, pass through France, Spain and Portugal, but that also have this group of islands on their route, given their natural beauty, its beaches and its historical sites that are worth visiting.
In this case, Guernsey and Jersey are the main destinations of the main cruise companies, not only because of the size of the islands, but also because of the large number of recreational, cultural and gastronomic activities on each of them.
However, when I went on a tour I also enjoyed the landscapes offered by other islands such as Sark, Herm or Les Casquets, among others. In the case of Alderney, it can also be visited by tourists and visitors, only that transportation is provided by a local ferry company or by air from Guernsey or Jersey.
Despite the fact that the pandemic caused by the Covid-19 virus has meant a pause for tourism around the world, including boat trips, many companies are already getting ready to resume their maritime operations and offer their clients the best possible vacations, being The Channel Islands one of the destinations where they will surely return to the delight of those seeking fun and relaxation.
Cruises to Guernsey
The city of St Peter Port, capital of Guernsey, serves as the arrival point for cruise ships that include The Channel Islands on their itinerary, and more specifically this island, whose landscapes of cliffs and windy grasslands are steeped in history.
From times of the Middle Ages, when pirates found refuge in it, until more recently in the middle of the 20th century when Nazi Germany invaded the islands in an occupation that lasted from 1940 until they were defeated in 1945 by the allies.
Thanks to its cobbled streets, its beautiful gardens, its various museums where you will learn about its history and its exclusive shops and boutiques, St. Peter Port is considered one of the most beautiful port cities in all of Europe. In fact, long before the Romans settled in Guernsey in 200, the place was already an important point for trade and exchange.
After leaving the port of Southampton, cruises usually stop in several countries (Belgium, France, Spain and Portugal), before making a final stop in Guernsey. Once in St. Peter Port, the ship docks offshore due to size. Then the passengers are transferred to the port in ferries arranged for this purpose.
It is important to emphasize that the language spoken in Guernsey is British English, but Guernsey, Breton and Auregnais, which are local dialects, are also spoken.
Another important fact to take into consideration before moving around this island is that the official currency is the Guernsey pound, although some shops accept English pounds and euros.
It is important to be aware of the instructions that the cruise company staff will give regarding the schedules and the time available to get to know the island. This information will serve to make the decision whether you decide to discover Guernsey by foot, by bicycle that can be rented in St Peter Port, in a car that can also be rented or by hiring a shore excursion service that can also be hired once the port has been reached.
Since time is limited, Guernsey offers a series of excursions that you can choose from so you can enjoy the benefits, history and natural beauties that the island has to offer.
Thus, for example, if you want to try a cider that has become very popular in recent years due to a revival that this drink has had, despite the fact that it was made in the 18th century, you can take the walk called 'Fruits of the Valley'. It lasts three hours and it will take you to a family farm where apple trees are planted and this drink is produced (alcoholic and non-alcoholic), as well as a raspberry citron. The visit also includes an aperitif consisting of biscuits, local cheese and apple chutney.
Another expedition is the Guernsey Highlights, which will take you to different places not only in St Peter Port, but also in other places from where you can enjoy the most beautiful panoramic views of the island. Thus, you will know Vazon Bay, Martello Tower of Fort Gray, known as the "cup and saucer" for its shape, admire the coast of France from Pleinmont Point (if the weather allows it) and Little Chapel, which is supposedly named after be the smallest in the whole world.
If you are in the mood for history, there is a guided tour that will take you to the La Vallette Military Museum. This was built in the facilities that the Nazis had arranged to refuel their U-Boat fleet. The next stop is at Pleinmont Point, where visitors will get an up-close look at the German gun emplacement, as well as passing a high Observation Tower.
To stop the invasion of Napoleon and his troops, the Martello Tower of Fort Gray was built, which you can also see during this walk, as well as another Martello Tower, from where you can admire Vazon Bay, and which was adapted by the Germans during their times of occupation in World War II.
If your desire is to stay in St Peter Port because you feel more like walking, there is a walk that will take you through the cobbled streets of the city where your guide will tell you anecdotes of the place and interesting stories about the island of Guernsey. This tour will also take you to Castle Cornet, a 13th century fortress where you will learn about myths, legends, stories and what life was like for those who were inside this building.
During the tour, you can enjoy the typical fruit bread known as gache (pronounced "gosh"), as well as coffee.
Depending on how much time you have left, you can go to the castle's barracks where there are several museums that will tell you a little more about the history of this place, as well as the island. In the Story of Castle Cornet, you will learn about this fortress.
At the Maritime Museum, you can get up close and personal with Guernsey's past at sea. Finally, the military history of the island, from the formation of the Royal Guernsey Militia in the 14th century, is also present in the exhibits of these museums.
For those who love reading and literature, one of the must-sees when your cruise ship docks at St Peter Port is Hauteville House, residence of the famous French poet, playwright and romantic novelist, Victor Hugo, while he was in exile in Guernsey.
The house was decorated by Hugo with objects that he found during his long walks around the island. When you visit this museum, you will get to see the Crystal Room, located on the fourth floor of the house, where the writer was inspired to write what was his most important work: Les Misérables.
Guernsey is also great in food and during your visit you can't miss trying some of the most succulent dishes. The local gastronomy is based on delicacies made from seafood, but also its proximity to the United Kingdom, France and the rest of Europe, make this island a true range of international flavors.
We already mentioned the gache (fruit bread), but you should also try the apple pudding, the bean jar, which is a cassoulet-type pork and beans dish and the conger soup.
The ormer is another typical ingredient for the people of Guernsey, which is harvested on the beach at low spring tide. The spider crabs, mussels and lobsters are very popular on the island, so be sure to try any dish that includes them.
Finally, if what you want is to be close to nature and, obviously, close to the sea, you can choose to spend your cruise day on any of the island's beaches, either lying on the sand enjoying the sea breeze, sun and the sound of the waves, or any of the activities that Guernsey offers for its visitors (snorkeling or kayaking).
Some of the best beaches to enjoy on the island are: Fermain Beach, Port Soif Bay, Pembroke Bay, Petit Bot Bay, Havelet Bay, L'Eree Beach, Cobo Beach and Vazon Beach.
Cruises to Jersey
The situation with cruises to Jersey at the time of this writing appears to be the same as what is happening with those going to Guernsey. There are still restrictions due to the pandemic caused by Covid-19.
Jersey's main port is in Saint Helier, its capital, and is named Elizabeth Terminal. It is basically used for the operation of ferries, but some cruise ships also dock nearby. With the help of these boats, they take passengers to the island so that they can enjoy what is considered Britain's sunniest isle.
At Elizabeth Terminal, passengers will find a series of facilities that will make their trip much easier and more pleasant. For starters, it is a ferry terminal that not only provides transport service to the neighbouring islands (Guernsey, Poole, Portsmouth and St Malo), but there are also itineraries to France.
Some of the facilities you will find in this terminal include: baby changing facilities, ATMs, a café for a 'grab and go' food service, gift shop and toilets.
The ferries that operate in Elizabeth Terminal not only allow the transfer of passengers who travel on foot, but those who decide to take their car also have boats for this purpose.
Despite its size of only 9 miles by 5 miles, Jersey is an island that offers a number of activities that you will not be able to fully cover if you go on a cruise whose visit plan is to dock for just one day.
Let's start with the capital, Saint Helier. It is a city that is full of history, a rich gastronomy, a large number of luxury stores that make it very attractive for those looking to go shopping without having to pay VAT and a view that takes our breath away due to its unique beauty.
If you want to know a bit of the island's history, you should visit the Jersey Museum & Art Gallery, the Maritime Museum, the Tapestry Gallery and La Hougue Bie, a 6,000 year old building that dates from Neolithic times. And, if you want to learn even more from this time period, be sure to visit the Geology and Archeology Museum.
We already mentioned the possibility of making your purchases without having to pay VAT. For this matter, the visitor has King Street, a street with the most exclusive and luxurious shops. While those looking for something more traditional, you can visit Central Market, located in a late 19th century building where you will find everything from food and vegetables produced on the island, through flowers, wines, restaurants and souvenirs.
If your visit is with the intention of being in contact with nature and you prefer to stay on the Jersey shores, we recommend the following beaches: St Brelade's Bay, Beauport Beach, Bouley Bay, Portelet Bay, Plemont Beach, Green Island Beach, Grouville Beach, Greve de Lecq Beach, St Ouens Bay, and Rozel Beach.
Alderney and Sark
For Alderney, the island closest to the French coast of all those that make up The Channel Islands, there is a company (Hebridean Island Cruises) that departs from Portland, in the south of England, and makes a tour of various points in France, as well as several of the islands, among them Alderney and Sark, although they are somewhat fleeting steps.
The truth is that a cruise is another of the most suitable alternatives to discover this group of wonderful islands that give us nature, history, rest and adventure.
Learn more about the Channel Islands through literature: The Channel Islands: A haven for writers and readers