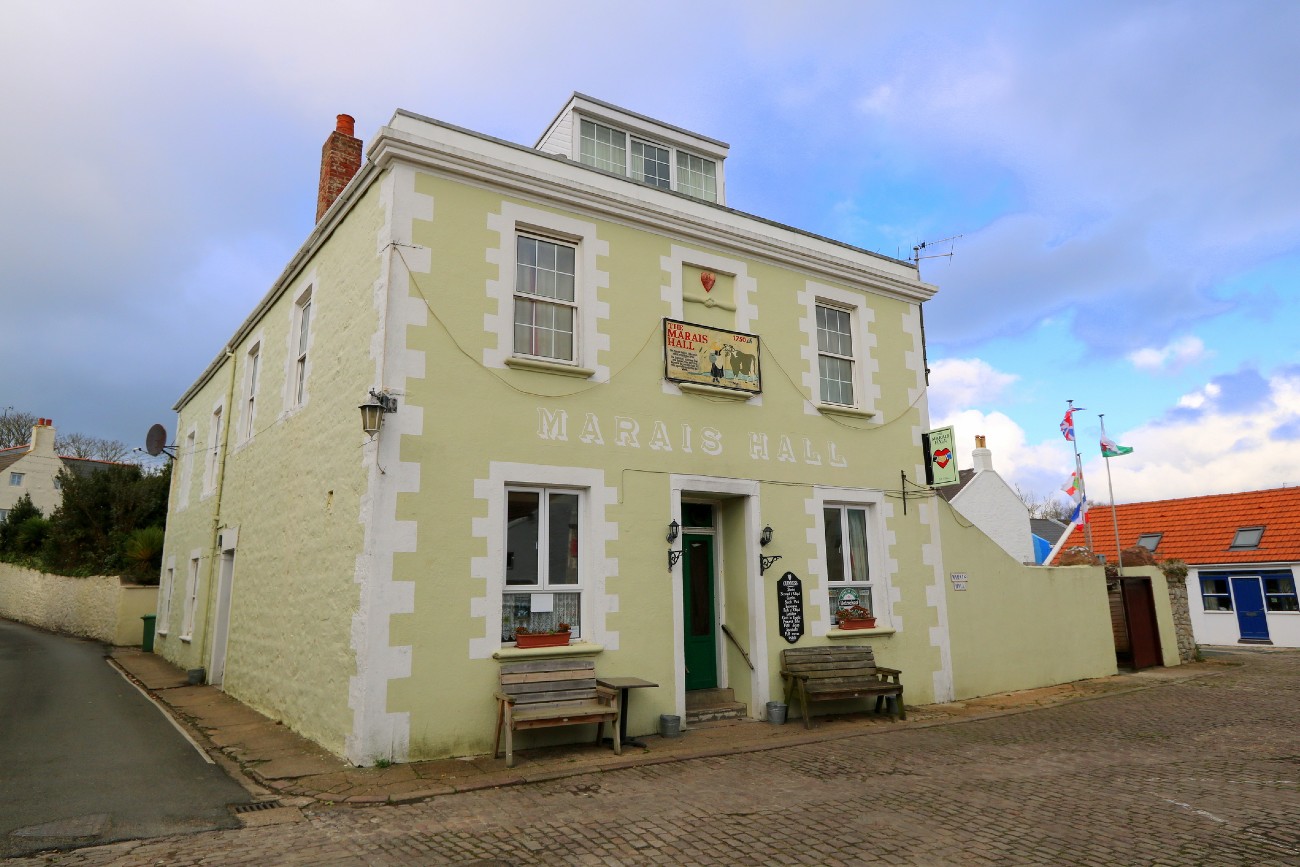 This small island is full of wonderful pubs. Perfect for enjoying a drink or two to end the day or stopping over for a lovely pub lunch.
There are plenty of places to choose from that are so welcoming and cosy here on Alderney. Make sure you stop by, if not for a full meal for a pint or two.
Located in the heart of St. Anne, this establishment is a true gem on the island. It offers a contemporary restaurant, a fab four-bedroom stay, a charming back garden and, of course, a pub.
The Gregorian House really has everything one could possibly want in a pub with its quintessential local pub atmosphere and delicious food, it is the perfect spot if you're craving a lovely evening at the pub.
If you are looking for an authentic local pub, look no further than Marais Hall.
Also said to be the "oldest pub" on the island, it is the perfect place to sit back and enjoy a pint of Guinness.
Conveniently located in the heart of the island, it makes for the perfect pit stop before continuing on to your next activity.
As always, saving the best for last 😉.
It has amazing locally sourced food; an impeccable atmosphere and the place is just stunning. You can stop off for a nice meal or maybe just pop in for a cheeky drink or two.
Do you wonder what else could you do in Alderney? Find out in the following article: Best coastal walk along Alderney