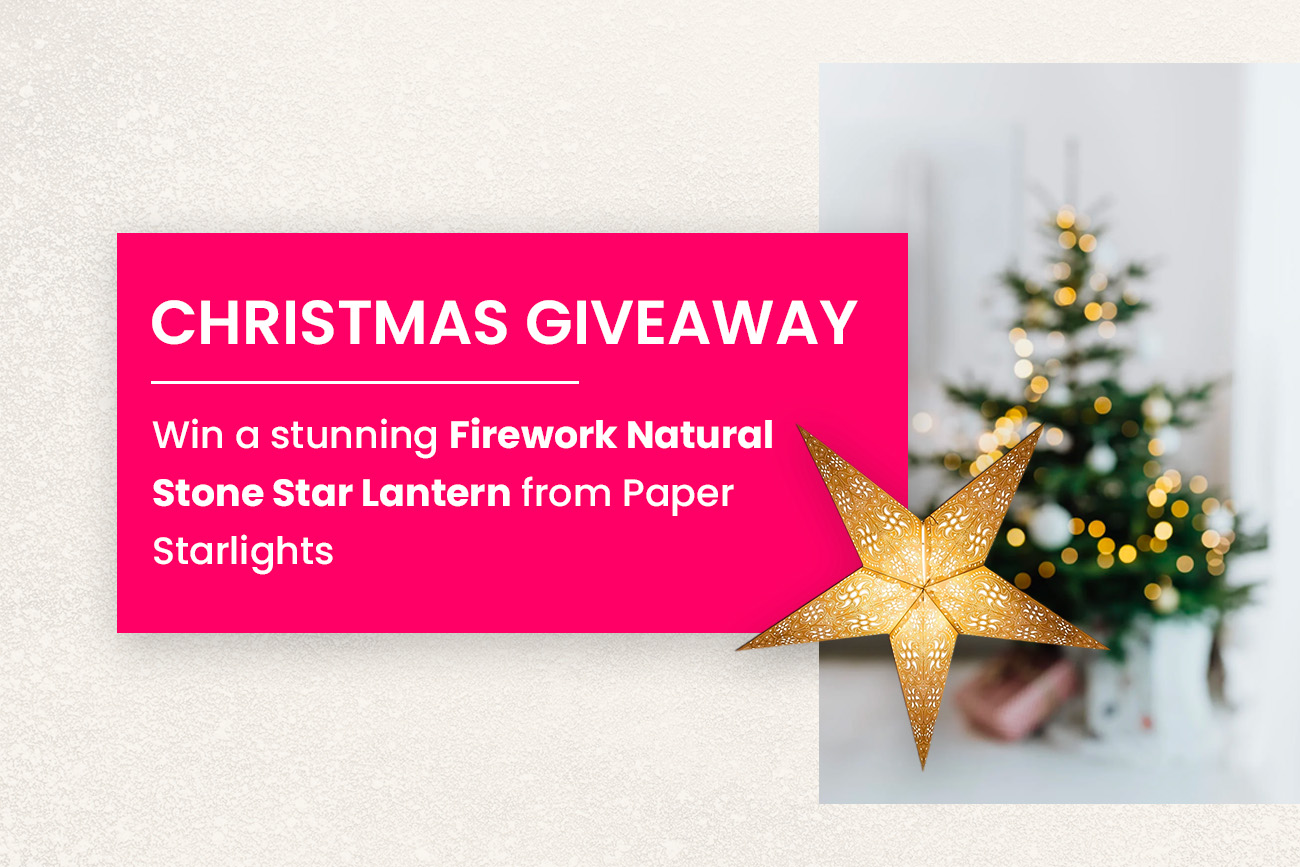 Greetings, dear readers!
We're thrilled to kick off an exciting giveaway that's bound to add a touch of magic to your space. In collaboration with Paper Starlights, we're offering you the chance to win a stunning Firework Natural Stone Star Lantern – a mesmerizing piece that combines craftsmanship with elegance. Illuminate your surroundings with this unique and captivating lantern, designed to bring warmth and style to any setting.
HOW TO JOIN OUR CHRISTMAS GIVEAWAY
To participate, kindly visit our Instagram page, Virtual Bunch. Under this post, share your cherished Christmas tradition in the comments section and explain why it brings you joy.
Meanwhile, you can also enjoy a 10% discount on your shopping at paperstarlights.com as a little extra treat. Please use the discount code: MakeMagic10
The giveaway runs from the 20th to the 30th of November. We'll announce the lucky winner on the 1st of December via Instagram Stories. The giveaway is open to residents of the UK and the Channel Islands.
Thank you for being a part of our journey! Good luck to everyone!
UPDATE: We are excited to announce that the winner of our giveaway has been revealed. Congratulations to Tony from @tonycanfixit