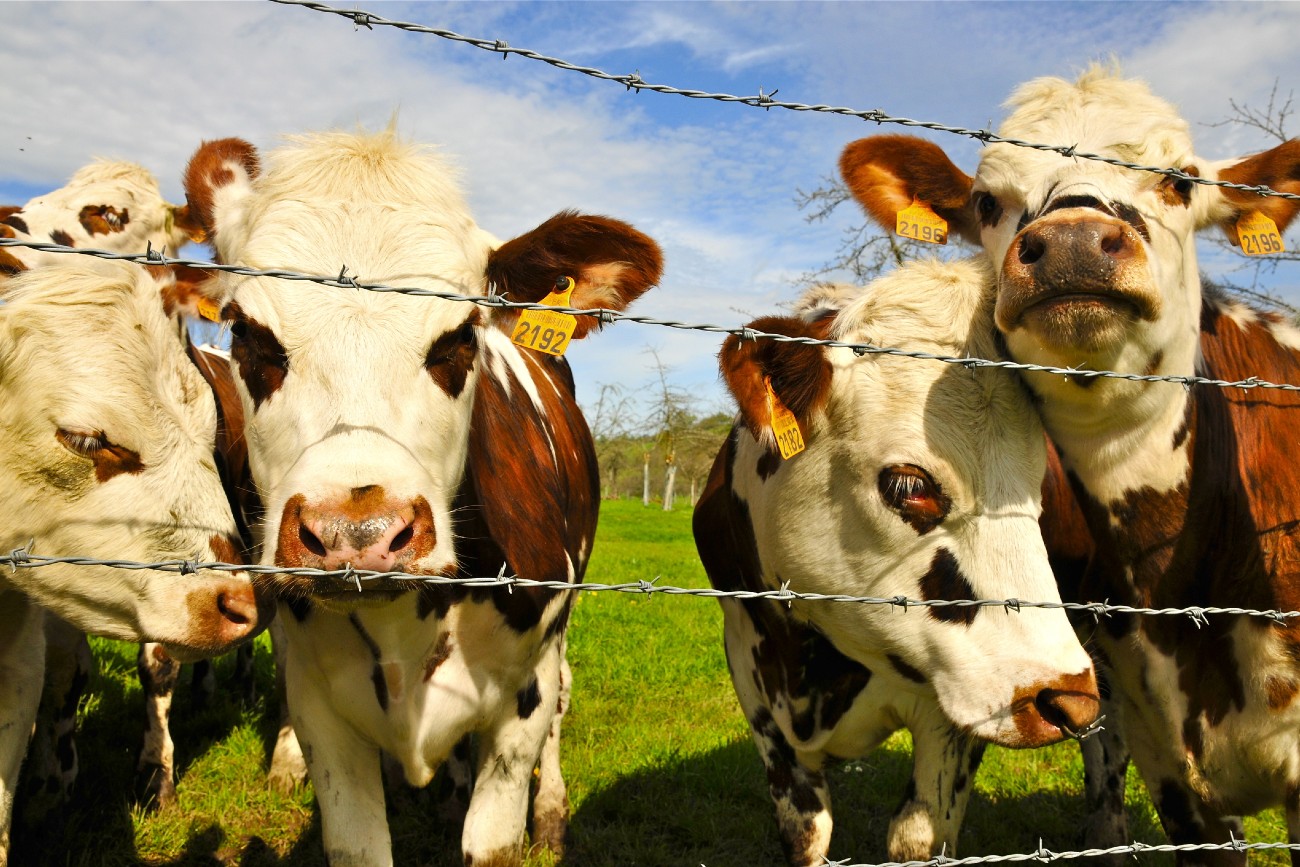 When you hear someone mention island living, the image that most often comes to mind is white beaches, palm trees, sunshine, and deep blue seas. For some, this seems like an idyllic life in a tropical island paradise. For others of us, however, our island paradise is a little different, but no less beautiful, in its own way. Life in the Channel Islands may not seem like paradise to some, but for the rest of us, it is home. The main differences about the Channel Islands are the lack of palm trees and the tropical climate!
The Channel Islands provide a mild climate, good agricultural land, and accessibility to remote work, which makes it an ideal setting for homesteaders that want a relaxed, quiet life. Crime levels are low, and opportunities are available to provide products and services to the tourism and business sector on the islands.
Homesteading may seem like a new concept in many parts of the world, but for the people who live in the Channel Islands, it has been a way of life for centuries. Homesteading in this unique island environment has some challenges that are the same as anywhere in the world, but others are specific to this type of island living.
Homesteading And Island Living
Before we get into the topic of island living in the Channel Islands, I would like to  give you a little information about these islands, where they are situated, and who they belong to.
The islands are divided into two geographical locations known as the Jersey bailiwick and the Guernsey bailiwick. Each bailiwick is autonomous and has its own governance and its own laws. They are also not officially part of the UK but are considered as Crown dependents and as such enjoy the protection for defense and international relations provided by the United Kingdom.
The Chausey Islands, which are a little south of Jersey, while in the Channel waters are generally not included in the Channel Island grouping but are more frequently referred to as the French Channel Islands since they fall under the jurisdiction of France.
But that is enough about geography and politics; let's get onto the topic of island living and particularly how it pertains to homesteading on these islands.
Channel Islands Climate
As we have already noted, these islands are not tropical, and this is most evident in the weather and climate that prevail in this region. The islands have a mild, moderate climate, with summer temperatures peaking at an average of 21 to 22 Celsius. The average minimum temperatures in the summertime are between 11 and 14 Celsius.
The warmest summer months on the islands are June, July, and August.
The winters are cool, with the daily maximum temperature seldom pushing above 10 Celsius. The maximum winter temperatures range between 7 to 9 Celsius, with the minimum temperatures dropping between 2 and 5 Celsius.
Because the temperatures are fairly mild and do not fluctuate dramatically between the seasons, the climate provides a great environment to grow food crops throughout most of the year. Of course, the winter months can get quite cold, so you would need to grow winter crops that can handle cooler conditions.
The ocean waters around the islands have a large variation in tidal levels. This produces an inter-tidal wetland zone that is environmentally diverse and, in some cases, fragile ecosystems. Some islands have been designated as wetlands of importance and, as such, have been designated as conservation areas to protect these ecosystems.
To sum up the climate in the Channel Islands, the summer is fairly long and generally warmer than the rest of the UK. Winters may be wet and generally windy, but the islands very seldom see snow in the winter months, making the winters somewhat milder than mainland UK.
The mild climate makes outdoor recreational activities a popular pastime in the islands and attracts many tourists. For homesteaders, the climate is ideal for growing food and for raising livestock, which thrives on these islands.
In fact, the islands are well known for their specific cattle breeds, and the main exports include potatoes, tomatoes, as well as fruit, and flowers.
Rainfall In The Channel Islands
Rainfall is an important factor for homesteaders that are interested in growing their own food or for rainwater collection to use within their homes.
The main winter rainfall season in the islands are the winter months, with the most rain falling during the coldest winter months of the year. November, December, and January have average rainfalls of around 180mm, with the rainfall tapering off towards the summer months, with the average being between 40mm and 70mm during the warmer season.
The rainy, cold, dreary winters can be challenging for homesteaders on the island, especially for getting all the necessary chores done in the wet and muddy conditions! A good pair of wellies, wellingtons or gumboots, is a must for homesteading in the wintertime on the islands.
There are some good, clear days in winter, which break the monotony of the rainy, cold days in this season.
Channel Islands Population
Not all of the Channel Islands in the archipelago are inhabited, and some are only inhabited at certain times of the year. This is mostly due to conservation reasons and tourism seasons in the islands.
The only inhabited island in the Jersey Bailiwick is the Island of Jersey, which is the largest of the islands and has a population of just over 100 000 people. Considering that the island is only 118 square kilometers in area, this is fairly surprising. Most of the population, however, is concentrated in the capital city of Saint Helier and smaller hamlets on the island.
The bailiwick of Guernsey has more inhabited islands, but the size of the islands are generally smaller. The populated islands in this region are Guernsey, Alderney, Herm, Sark, and the smaller Jethou and Brecqhou islands.
Guernsey has the largest total population of just over 60 000 inhabitants, while the other islands total a little over 2 600 people. The population of Guernsey is mostly concentrated in its capital city, Saint Peter Port.
The population density in the islands provides a unique environment for homesteaders. You can choose to live an isolated, completely off-grid lifestyle, where you have little interaction with other inhabitants. You can also elect to have the best of both worlds and have some local convenience and social interaction.
Channel Islands Electricity Grid
Electricity supply on the islands has been challenging for many years, but in the early 2000s installation of undersea cables from mainland Europe have made electricity more readily available and more reliable. Due to the island's commitment to green energy, about 90% of the island's electricity is imported in this way from renewable energy sources in Europe.
Some of the smaller islands have a more erratic or unreliable electricity source, but the weather allows for the generation of solar energy in more remote regions. Some homesteaders prefer the total off-grid lifestyle and rely on solar energy, complimented with generator energy supply.
Others still do things the old-fashioned way and prefer to have oil lamps for lighting and fires for heating.
That is the beauty of homesteading in this part of the world; you can be as modern as you like or as old-school as you like, depending on the homesteading lifestyle that you subscribe to.
Road Infrastructure
Commuting in the Channel Islands is a relatively relaxed affair. Most people walk, ride a bicycle, or ride a small scooter to go to work or travel around the cities and villages.
Some people own cars and use them to commute, and businesses may use them for deliveries, but trips are usually of short duration, with the average commute generally taking less than 15 minutes! These short commute times give people time before and after work to get involved in other activities.
The short distances, especially short commuting times, also make it possible for people to be employed in a job, and still be a homesteader!
There are highways that link cities and towns across the islands, and they are maintained by the authorities on the island. They are, therefore, generally well maintained.
Speeds are limited to 64Kmh or 40mph on the highways, with most other roads limited to 30 – 50kph or 20 0r 30mph. Roads designated as green lanes have a speed limit of 24kmph or 15mph.
The roads, even though well maintained, are generally narrower than what most drivers from elsewhere are used to. This requires more precision and attentive driving and adhering to the speed limits important.
Many of the islands have road infrastructure that is dedicated to cyclists since so many people use this form of transport.
The bigger cities also have a reliable bus service that many of the inhabitants make use of as a primary means of transport.
From a homesteading perspective, the good road infrastructure and short distances means that even though you may have the feeling of being remote, supplies, help, medical care, markets, employment, and even commercial shops are not unreachable.
Travel from the islands to other islands, or the mainland, either France or England, is usually via boat or air transport, but fog and bad weather regularly delay boats and planes, especially in the autumn and winter months.
Communications In The Channel Islands
The islands have their own telephone network, and most of the larger, more densely populated islands have modern internet connection availability at broadband speed quality.
The availability of the internet is useful to those who choose to homestead on these islands because it gives access to communicate with friends and family, do research on homesteading activities, sell goods online, or even the possibility of homeschooling your children!
Channel Island Culture
The Channel Islands is a great place to raise a family or even to homestead as a couple, particularly if you are disillusioned with the hustle, bustle, and busyness of big city or suburban life.
The atmosphere on the islands is known for being relaxed, slow-paced, and friendly. It is almost as if time slows down on the island, and you don't feel the need to rush or conduct your life at a frenetic pace!
Most people on the islands are community-minded and are willing to help a neighbor out in a time of need. The attitude is that you never know when you will be the neighbor that needs assistance and need a friendly neighbor to come to your aid!
Crime is very low throughout the archipelago of islands, and the rate of unemployment is generally low, which is great for anyone wanting to live a peaceful existence.
The fact that unemployment is relatively low is good news for homesteaders. It means that there is a ready market for home products that you can generate from your homestead. The sense of community that prevails generally means that the locals will support you and buy from you, as long as your product is of good quality.
Tourism In The Channel Islands
The beauty of these islands, the mild climate, natural conservation areas, beautiful seas, and beaches are major attractions for tourists from England, Europe, and abroad. Tourism is, in fact, one of the leading income-generating activities in the Channel Islands.
Both main islands, Jersey and Guernsey, have exceptionally beautiful beaches and beautiful coastlines. So whether a tourist wants to surf, lie on the beach, go sailing, rowing, or scuba diving, or simply stroll around the many coastal footpaths enjoying the magnificent views, there is something that appeals to everyone.
The climate in this region is conducive to outdoor activities, so cycling in the green lanes and golf are all popular on the islands.
Eating is part of taking a holiday, and the Channel Islands do not lack in this arena either. Most of the islands have pubs, beach bars, restaurants that have been awarded Michelin stars, and even some owned by celebrity chef icons.
The popularity of tourism in this region opens many doors for homesteaders and other business opportunities on the islands.
Homesteaders are generally people who have the ability to grow their own food, raise livestock, produce quality handmade goods, and who learn to be creative with what is available to them.
Homesteading in an environment where an active tourism economy is on your doorstep opens many opportunities for the homesteader to be able to supplement their income or make a living entirely from what is produced on their homestead.
All those tourists that visit need to be fed. Local restaurants and hotels need to be supplied with fresh fruit and vegetables, especially at the height of the tourist season. Most aware tourists also like to eat locally grown produce and sample the fare of the region rather than indulging in imported products.
This is a prime opportunity for the homesteader to grow fruit, vegetables or provide locally raised meat and eggs to the hotel, restaurant, and bed and breakfast communities that are strewn across the islands.
Tourists would also be interested in purchasing handcrafted goods from the island people as mementos of their visit.
Homesteading And Remote Work
Whether you are a homesteader or a person employed in a full-time city job, we all have bills to pay and financial needs that we need to meet.
The one downside to living in the Channel Islands is that the cost of living is quite expensive, generally considered to be on a par with the cost of living in the UK.
The higher cost of living is particularly noticeable in the property business. Buying land, a home, or renting either of the two, if you can even get the license to do so, is extremely expensive.
For many homesteaders, not only on the islands but anywhere else in the world, they need to support their homesteading activities or family schooling by means of more traditional forms of making a living.
Due to the fact that internet connectivity is available on most of the major islands in the Channel Islands, opportunities have become available for homesteaders and other people to live on the islands and work remotely.
With the current global pandemic, this method has become the normal way of working in many industries worldwide, and if your work can be done remotely, you can do it from anywhere. This has not only opened up a global job market for people everywhere but is allowing companies to recruit employees from further afield.
Benefits Of Remote Work
The benefits of remote work are not only for the employee but also for companies and industries that adopt this model as a way of working.
For companies, the advantage is that they can employ people from around the world, their cost for infrastructures such as IT equipment, office space rentals, and internal office politics are drastically reduced. In most instances, although there are always people who abuse the opportunity, most remote workers are more productive working in their home environment.
Systems have become available to corporations to have remote meetings and to manage remote workers more efficiently, which has encouraged more companies to be persuaded to make remote work a normal part of the way that they do business.
The benefits of this type of remote work for the employee are many as well. The employee does not need to waste time on lengthy, time-wasting commutes, the hours for remote work are often flexible, and you don't need to dress up to go to work.
The flexibility of remote work is particularly beneficial for homesteaders. You can plan your remote work hours around the chores and activities, and tasks that you need to complete on the homestead, which would not be possible with traditional work methods.
The fact that a worker does not have to leave home allows a parent to homeschool children and well as earn an income from home.
These benefits for the homestead remote worker is not merely a matter of convenience but also a cost-saving for the worker. There are no commuting costs, having to pay someone else to mind children, or spend large amounts on a work wardrobe.
Downside Of Remote Work
There are a few challenges to remote work, and this can especially be the case in an island environment. Many people who are not native to the islands sometimes find the small nature of the islands claustrophobic, as they feel they are limited in their travel or social interaction.
This problem can be exacerbated in the remote worker who does not get to interact or socialize with their co-workers in a face-to-face manner. In winter times, when even the tourism subsides on the islands, this feeling of isolation and lack of social interaction can appear to be magnified.
Many people find the life too isolating, and the lack of a wider social circle causes loneliness and depression.
Homesteading and remote work is probably not an ideal situation for people of this disposition. Most homesteaders are, however, not averse to times of having little social interaction other than with their immediate neighbors or local villagers.
For some people, remote work is not an option. As a remote worker, you need to have good time management and strict self-discipline to be able to meet the demands of homesteading and managing your remote job.
Some people are simply distracted too easily and find that they cannot focus on the tasks at hand with enough discipline to put distractions aside. Remote for people with this kind of character is not a feasible choice as it simply leads to additional pressure and frustration. This type of person would be better to stick to one of the other – homesteading or remote work, but not both.
Shared Roles On The Homestead
If you homestead as a couple, this doubles your chances of success, both at homesteading and remote work. Sometimes one person is willing to live on the homestead but is not really into, or capable, of doing the work around the homestead.
In this instance, one person can run the homestead and manage the land, animals and crops, energy, water, and food supplies, while the other person works a full-time remote job.
For many couples, this is the best of both worlds, allowing both partners to do what they enjoy and yet still bring finances into the household.
In other instances, both people may have skills that can translate to remote work opportunities, and they share the responsibilities of running the homestead and bringing in the needed income.
As the homestead becomes established and becomes more self-sufficient and self-sustaining financially, the financial requirements may decrease sufficiently to the point where one or both can do away with remote work and focus on the homestead that provides all their needs.
The Financial Industry
The financial industry has blossomed in the Channel Islands, especially Jersey. Many banks, insurance companies, auditors, and other financial sector companies have a presence in the Channel Islands, providing offshore financial services.
If you are a homesteader on the islands and you have skills in the financial sector, you can find well-paying, remote work opportunities right on the island. With many companies facilitating the work-from-home model, you don't need to commute into the office but simply provide the service from the comfort of your own home.
Teaching Online
If you have teaching skills, or can teach a language, or simply have a skill that you can transfer knowledge via the internet, then you have the potential to work online with clients anywhere on the planet.
Due to the restrictions on in-person lessons, the global community is becoming more familiar and accepting of learning skills online.
In this field, pretty much any training skill you have is translatable to an online environment. Skills such as teaching music, teaching English to non-English speakers, teaching a craft such as leatherwork or blacksmithing, or even being an online educator, giving children their school classes online, are all possibilities.
The online teaching industry has boomed recently due to the limitations around the face to face teaching and the closing of schools and public gatherings such as studying in a classroom environment.
Project Management
Project management is the skill of managing teams of people to achieve the end-goal, which is the completion of a project. Since most of these tasks do not need to be done in person, and the increase in the available online tools for managing teams of people, this industry has largely gone online.
If you previously managed teams of people or are a qualified project manager, you can offer your team management services to any company anywhere in the world. The internet will allow you to manage the project and the team from your homestead in the Channel Islands.
Website Development
Website development is a skill that is in high demand on the internet, especially in the remote work industry. Companies that design and setup websites are often too high priced for smaller companies or individuals to afford their services.
If you have skills as a web developer, these skills are easily translated to a remote work environment and can generally be done at downtimes when you cannot do anything outside, such as in the evenings or during bad weather.
As long as your internet connection is good and you have some time available, this can easily be done as a part-time job to make up shortfalls in income from the homestead, or it could become a more full-time remote work opportunity.
Content Writing
Fancy yourself to be a writer? There is a huge demand in the online world for content writers that know their stuff and can write unique and interesting content for websites. These websites can be for companies that need technical writing done or even individual website owners that need additional content written for their blog websites.
This is another remote work opportunity for homesteaders that could provide just enough income to fill in some gaps or provide a full-time income.
The hours for this kind of work are also very flexible, so you can write when it most suits you and your schedule.
Create An Online Business for Yourself
Don't discount the possibility of taking your homestead online and leveraging an international customer base to make your homestead profitable. There are many ways that you can take your homestead online and generate an income.
Create your own blog site. Creating your own website and documenting your homestead activities, projects, chores, and discoveries you make in your journey to becoming self-sufficient all make good content for the internet. Once you have regular readers, you can monetize your website with ad networks that will pay you to display ads from their network on your website. This could be a means of almost passive income, with your only commitment being to write two or perhaps three blog posts a week so that your readers keep coming back for more.
If you manufacture non-perishable products of your homestead, such as leather goods, handmade knives, or even decorative blacksmithing work, you could turn your homestead website into a platform where clients around the world can purchase your merchandise directly from your website.
Create a YouTube channel. Document your homesteading lifestyle, challenges, projects, and daily life on video. You will be surprised at the demand for this type of content on this platform. Once you start to retain a good many subscribers, YouTube will allow you to display ads on your videos and will pay you for the inclusion of these ads. Your only inconvenience here will be carrying a camera around to document your project or your day and learning some basic video editing skills.
Create an online course. If you have a homesteading skill or even a skill from your provision employed life, you may consider creating a digital, online course in this field that people could pay to purchase or attend. For example, if you are skilled at canning and preserving food on the homestead, create a course in video or written form that you can charge visitors to your website to download or attend.
Creating an online business for yourself that involves aspects of your homestead is not a pipedream, but with access to the internet is a distinct possibility.
Remote Work Sites
Some people may not know where to start when looking for remote work. As a resident in the Channel Islands, applying for remote work positions for companies that are located in the islands is a good place to start your investigations.
If you have a skill set that is not in much demand by companies that operate on the islands, you will have to look further afield. The international market is vast, and the biggest problem is that you are competing with a global workforce for these jobs.
The best method to make inroads into this kind of work is to make use of an online service that matches people in need of a service with those who provide a service. In this way, you do not need to go looking for the work; the work comes looking for you.
Of course, when you use a service such as this, you need to pay the piper, and the remote work site will take a commission from the amount you get paid to do the job. Generally, you can adapt your pricing on these platforms to cater to their fee and still make a decent income for the service you offer.
There are a number of such sites, but two in this category are Fiverr and Upwork, both of which accept international clients and services and payout in US dollars.
Homesteading And Self-Sufficiency
Self-sufficiency takes on a whole new meaning when you live on an island! While living in the Channel Islands is mostly a similar lifestyle to living on the mainland, there are some unique factors to island living that make self-sufficiency more of a priority.
People who homestead on the mainland generally have greater ease of access to supplies, food, fuel, and medical care. Even if you don't have access to these things close to your homestead, they are usually available within an hour or two drive.
This is not the case with island living. Supplies need to be shipped to the islands by boat, ferry, or by air. In the autumn and winter season, the islands often get blanketed by a thick fog that rolls in through the channel. This effectively cancels boat transport, ferries, and any air travel.
The result of this is that there is regularly a shortfall of food, materials, and fuels on the supermarket and shops shelves during these times of the year. For these reasons, as a homesteader in the Channel Islands, it is probably a higher priority for your homestead to be as self-sufficient as is possible, especially if you derive an income from your homestead or even do remote work from your homestead.
When working towards a goal of self-sufficiency, there are a number of aspects of daily life that you need to work on that will make you less reliant on government or state services or the services of commercial entities, where the chain of supply is delicate and easily disrupted.
These disruptions can impact your daily life and not only make life inconvenient but can have an impact on the profit you can make from your homestead or your remote work endeavors.
The main aspects for consideration when working towards self-sufficiency are as follows.
Food security
Water security
Energy security
Medical care
Skill improvement
Each of these sectors needs to be addressed on a regular basis so that you can slowly but surely make headway towards being less reliant on others or the state for your basic life needs.
We will explore each of these homesteading categories and take a look as to how life in the Channel Islands will make these items more or less challenging and which ones should be prioritized due to the nature of the islands, their climate, and geographical location.
Food Security In The Channel Islands
As I have mentioned, in the colder months, the islands can be enveloped with fog, preventing deliveries of food stocks. Not only is there the possibility of food running out on the shelves in the stores, but the food, when it is on the shelf, is expensive.
It, therefore, makes sense that a homesteader would focus on growing their own fresh fruit and vegetables.
The mild climate of the island system and the fertile soils and long hours of sunshine in the summer, and lack of frost in winter make this aspect of working towards self-sufficiency a relatively easy one. Most islanders will tell you that when the shops run out of fresh food supplies, the farm stalls are what they rely on for these food supplies.
From the perspective of a homesteader, it would be better to be on the selling side of a farm stall than the buying side.
Growing Fruit And Vegetables
Fruits that do well in the Channel island are apricots, citrus trees such as lemons, as well as melons, apricots, and figs, pomegranates, and bananas.
Fruit trees are not the only food plants that grow well in the island soils. Vegetables grow well and relatively easily here. The islands are renowned for their potatoes and tomatoes, but almost any vegetable can be grown in this favorable environment.
Planning to increase your food security on your homestead is, therefore, a relatively easy task when you can grow your own food.
Producing Your Own Meat
The islands are famous for cattle breeds that originate in this region, which is an indication that livestock does well in this environment. Apart from cattle to produce both meat and dairy, you can also keep sheep and even rabbits.
Rabbits do particularly well in the Channel Island climate, and some of the islands are pretty much overrun with these animals. In some areas, there are so many rabbits, they are considered a pest to vegetable farmers.
Raising your own livestock is a big commitment, and you need to have the time available to be able to give them adequate care and sufficient knowledge to take care of them. There is, however, a ready market available on the islands in the form of restaurants and hotels, and other eateries that provide food for tourists. These places are often on the lookout for great local produce that is grown and raised on the islands.
Water Security In The Channel Islands
Water in any homesteading environment is a crucial commodity and one in which self-sufficiency is an important aspect. While the islands get their fair share of rain throughout the year, the point of water security is to have water available when there is the possibility that none will be available.
Any homestead needs to have a store of water for use in the home and well as for watering livestock should the need arise.
Fortunately, the Channel Islands have rainfall all year round, the majority of which falls in the winter months. It would be a fairly simple solution to put in a rain collection system to stockpile water for all your needs on the homestead.
Channel Island Homesteading Energy Security
Electricity is a necessity in our modern age, and even as a homesteader, electricity makes our lives easier and allows us to get work done more effectively and quicker. Some homesteaders prefer to revert to a simpler life without electricity, but if the technology is available, why not use it to make your life easier.
Using alternative energy sources in the islands is not out of the question as a strategy to be self-sufficient with your energy production. You may, however, need to take a mixed alternative energy generation approach as opposed to relying on one energy source for your needs.
Solar power is the option that most people think of immediately when alternative energy sources are mentioned. Solar power generally requires 6 hours or more of sunshine daily in order to efficiently charge batteries and deliver electricity for daytime needs. The summer season in the Channel Islands is perfect for a solar solution! The summer days are long, with plenty of sunshine to power a solar power generation system.
The winter season in the Channel Islands is when most of the rainfall occurs in the region. For this reason, solar power generation is not a good solution for this time of year. However, the wind blows steadily and often throughout the winter season, which would allow you to include a wind turbine in your off-grid power system to generate power in winter.
There are some sunny days in winter, but there are a lot more windy days. It, therefore, makes more sense to have a hybrid power generation system that employs both wind and solar to generate the power that you need for your homestead.
In the interests of power security, it would also be beneficial to have a backup portable power generator in the form of a petrol or diesel-powered generator. Even if it is only as a backup system, you will be able to charge your alternative power batteries when the sun does not shine and the wind does not blow.
For tasks on the homestead that may require some heavy-duty electricity, such as running a welding machine occasionally, it would be better to use the generator to power these types of power-hungry tools rather than try to power them through the battery system.
If you intend to do remote work from your island homestead, then reliable power becomes crucial to be able to earn your income. Most of the remote work options will require a computer with an internet connection, all of which require a reliable power supply.
Alternative energy systems can be expensive to purchase and install, but if you are willing to learn, most of these systems can be installed as a DIY project. Doing the project yourself will allow you to complete it in a modular way, which may make the project more affordable and expanding on the system as your finances allow.
Medical Care On The Islands
The remoteness and isolation of certain of the islands in the system is a cause for concern for some people, particularly those with medical conditions. As a true homesteader, you need to take this aspect into consideration, even if you are healthy. Accidents happen, and illness comes knocking at some point or another.
Fortunately, the larger islands have good medical care available, and the islands are not that large that you will need to travel a long distance to find medical assistance.
Living on one of the more remote islands, where this kind of infrastructure is not close at hand, is a bit more challenging for medical care. You would need to have the ability to travel by boat to one of the larger, more populated islands to receive medical care.
This may be challenging in the winter months when the weather may not permit air or boat travel, even for medical emergencies.
If you homestead on one of the more remote islands, you would need to train yourself and others in your household in advanced first aid so that you could at least stabilize someone with an injury until medical assistance can be reached.
Improving Your Homesteading Skills
Becoming self-sufficient on the homestead is all about taking responsibility for your lifestyle in its entirety. This means that if you need to fix a barn door, learn how to fix it yourself rather than opting to pay someone else to come out and do it for you.
Here is a list of homesteading skills that you can work on acquiring that will make you more self-sufficient on your homestead.
Food preservation. Learn how to preserve the excess food you produce by learning canning, fermenting, pickling, smoking, and other food preservation techniques.
Woodworking. Knowing how to make furniture or build things that you need, is not only satisfying and rewarding, but it makes you less reliant on others.
Welding. Welding is a skill that you will find invaluable on the homestead to fix a multitude of problems or build your own structures.
Learning to lay bricks or build structures out of stone and cement will allow you to build storage barns for your produce and livestock or even expand your own home.
Learn about the fencing requirements you need for the livestock you run on your homestead, and then learn how to do the fencing yourself.
Upskilling yourself and others on your homestead is a key method to increasing your self-sufficiency and help you get more done by not having to wait for someone else with the appropriate skill to come and do it for you.
Conclusion
Home steading can be done almost anywhere in the world, but it takes on a special charm, and sometimes a necessity when you live on an island in the English Channel.
Even though the islands can become busy in the tourist season, you can escape the hustle and bustle a few short kilometers out of town and be in a rural setting that seems like civilization hours of driving away.
As with homesteading anywhere in the world, homesteading in the Channel Islands has its challenges, but the advantages that the climate provides and the ready markets available for any extra produce that you produce from your homestead makes for a perfect homesteading environment.
The availability of remote work opportunities from the islands helps to provide the ability for homesteaders to make additional income while working from home and managing a homestead.
While some people may find life on the islands a little slow and sometimes too relaxed, it is the perfect place for homesteading and raising a family.
Would you like to learn more about the food from Channel Islands? Read the following article: Eating at the Channel Islands: The best of two worlds