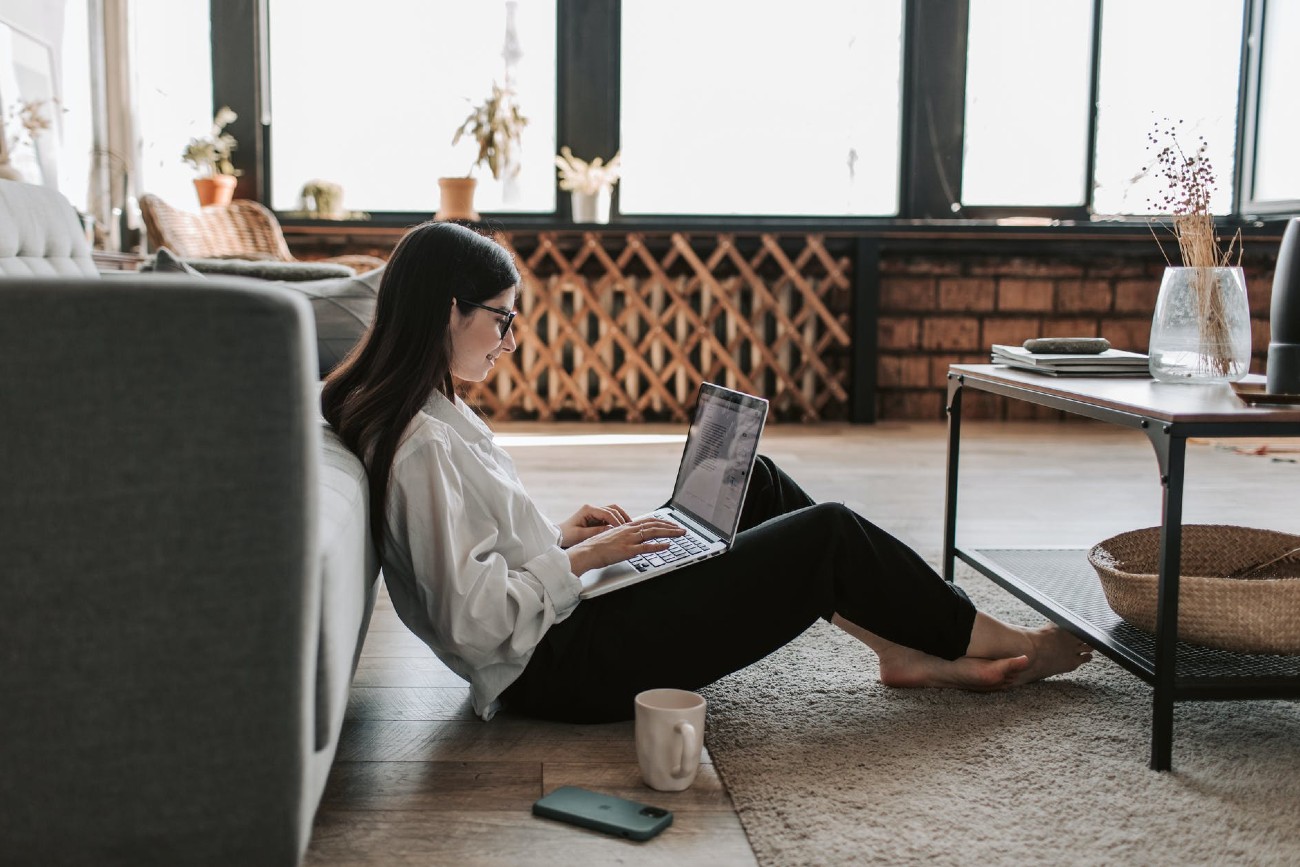 Remote Working Is Transforming the Future of Work
COVID-19 has struck all of us in many ways. It has been particularly challenging for leadership and business sustainability.
Most businesses had to pivot and adapt quickly – having to facilitate projects being completed AND accommodate employees' attitudes, habits, and challenges in the new normal of working from home.
Working under these conditions has forced business leaders, managers, and business owners to adapt and consider their staff's more personal issues. Challenges ranged from supporting home-schooling parents to providing in-home technology that will equip people with the ability to seamlessly do their work.
It has definitely changed the landscape of how we accommodate requests and view our staff. The truth is, work-life will never be the same. Let's discuss some of these forced changes that aren't so bad and will now have a place in the future of work.
Breaking down barriers
The office to home transition has forced a breakdown of many barriers, giving both team-mates and clients a richer lens to see people with. This is often a side most people hide from their work.
We are definitely sharing more of our personal lives – the simple act of viewing our home's interior is like a window to our soul. Getting a virtual tour of people's workspace to having children or animals interrupt calls brings our colleagues and clients face to face with the reality of our lives. None of us planned to be in this situation, so it is challenging to keep the outside world at bay when working from home.
We are learning new ways of social engagement with co-workers and clients to take us back to a more human side in the workplace. This gives us a fuller scope of understanding about the people we work with. We are being forced to view the genuine people behind the corporate façade. We have had to listen harder and develop more empathy and space for the people dealing with their own crisis' – just to keep the family going.
Working remotely demands that we be more deliberate in how we speak and collaborate. Hopefully, when we move back into the old office spaces, this type of communication and collaboration will stick in the new normal.
The eventual transition back to the office, in whatever form that takes, presents us with several opportunities. These opportunities include a deeper understanding of how to support one another and anticipate our teams' needs. It paves the way to a more empathetic workplace because we have seen the humans behind the work.
Virtual Communication
There is no doubt that the pandemic has given rise to technology uptake and increased confidence in ability with new technologies. Everyone has had to learn new ways to communicate…and we made it happen.
Remote working or a version of it is most likely going to be part of the new normal. Advances in technology and the willingness to learn these will play a crucial role in assisting next-generation personnel by smashing down obstacles between the physical and virtual workplaces. But despite the increased working knowledge of these virtual tools, the processes and uses around them will have to be expanded to help bridge the divide between personal human interaction and virtual interaction.
Remote communication tools will become the priority in the future of work to onboard new team members and help workers integrate into the changing company culture.
Leadership from Afar
Managers and leaders have always pushed back against remote working due to the inherent difficulties of coaching and managing from afar. They have cited low productivity, less visibility, and decreased collaboration opportunities as the main factors in their argument. But during the pandemic, they've had to find innovative ways to connect with and manage workers. And we have proven to ourselves it can be accomplished.
Due to COVID-19 and the move to remote working, individuals' work styles have been challenged and potentially changed forever. As organisations, the future of work demands establishing a balance between working from home and working in a traditional office. This means leadership will need to transform, as well. Managers will be required to find new ways of connecting with staff and supporting them with different leadership styles.
Empathy
Leaders and managers have been forced into recognising employee mental health as it relates to stress and anxiety. This is a significant shift for many industries. The change and move back to work may also be intimidating and stressful. The future of work demands we acknowledge these challenges and use empathy to assist with the transition back to work. Give people time to adjust to the new workstyle shifts.
Remote work has changed the way we work forever, even if we return to the traditional office. The future of work demands that we take our recent transformations and move forward to create a new normal that is more responsive to our employees and our organisation's needs.