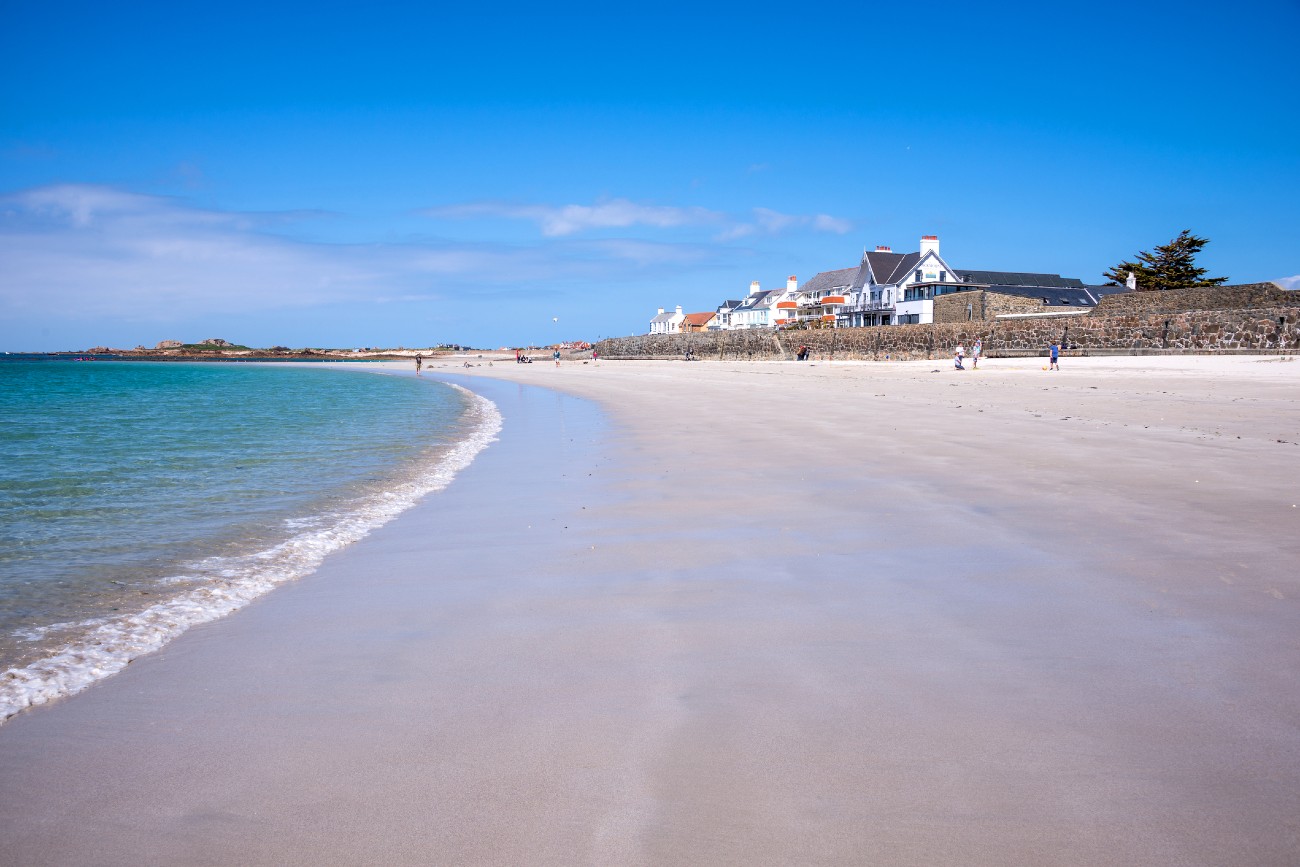 The pandemic caused by COVID-19 has not only left millions of people infected, but also millions who have lost their lives due to the virus.
It has also caused billions of dollars in losses to many countries whose main livelihood was tourism and everything that derives from it.
When I am writing this, everything seems to indicate that COVID-19 is a virus that will remain with us for a long time. It will be our reality for the next few years and we will have to learn to adapt.
One of the changes that the pandemic has brought about is the way we work. In just a few weeks we went from having a normal professional life to experiencing a new style of doing our jobs. Many companies sent their employees home to do remote work and others, such as freelancers or digital nomads, saw an opportunity to continue doing so and even to boost their businesses.
According to a study by IBM, 54% of those surveyed said they want to continue working remotely. On the other hand, companies like Dropbox have made the decision to become a Virtual First company, that is, they have decided to close many of their offices around the world, leaving only some spaces for specific meetings and have given priority to this new way of working from distance.
If we put all of the above together: countries with losses due to lack of tourists, workers who want to continue working remotely and companies that adapt to these new changes, the opportunity opens for destinations around the world that previously depended on tourism and now have a market niche that can be very attractive and can bring them great economic income.
So what are the best islands for working remotely?
First stop: The Caribbean
According to data from the World Bank, by 2018 the small Caribbean states received a total of 7,351,484 tourists. The figure for 2020 is surely much lower and proof of this is the decision that many of these islands have been making to try to keep their economies afloat: to receive people who do remote work, offering them facilities so that they can reside in their territories for periods of one year in most cases.
The island of Anguilla, a British overseas territory, located in the eastern Caribbean, is opening its arms, albeit with certain restrictions to prevent the spread of the virus, to receive remote workers and digital nomads.
According to a press release issued by the Anguilla Tourism Board, the island is "targeting a new clientele we call digital nomads, who will come and work remotely from Anguilla on long-stay visas."
According to CNBC, for those who wish to choose this destination, they must pay $1,000 in case of being a single person and $1,500 for family groups of four, if it is a stay of less than three months. For stays longer than indicated, the figures double and include two COVID-19 tests and a digital work permit, among other costs.
The Nomad Digital Residence (NDR) is a visa created by the government of Antigua & Barbuda to receive remote workers who wish to stay in the island for 2 years. The worker has to prove that he or she works remotely for a company based outside of Antigua & Barbuda, that he or she earns at least $50,000 per year and owns a travel/health insurance plan.
The visa fee is $1,500 for one person, $2,000 for a couple and $3000 for a family of 3 or more.
Barbados, an island located in the eastern Caribbean, with white sand beaches and crystal clear turquoise waters, has also created facilities to allow the entry of remote workers. Since June 30, 2020, the government of this former British colony implemented the 12-Month "Barbados Welcome Stamp".
It's a visa that is valid for one year from the date of arrival of the traveler and that has the advantage that, while it is valid, you can leave and re-enter the island as many times as you want.
The Prime Minister of Barbados, Mia Amor Mottley, stressed that the visa "allows people from the United States, Europe and Latin America to come to the island to work remotely and then return home. This way, they can be more productive, in a relaxed environment, next to the beach".
Mottley has assured that "Barbados is the perfect place for anyone looking to enjoy a different part of the world, the sun, the sea, a stable society and a country that works well."
Although the island has two companies that offer broadband, it also has the so-called "WiFi Hotspots", which are places in the capital, Bridgetown, from where you can have an Internet connection for free.
According to Motley, visitors will settle in "villas, resorts, hotel rooms and rental houses." They would also have shared workspaces available.
Those who earn the "Barbados Welcome Stamp" can also send their children to private schools or even pay a small stipend to attend a state public school.
The visa costs $2,000 and requires that the worker owns a location independent business or that he or she works remotely for a company based outside of Barbados. It also requires that the worker earns at least $50,000 per year and that he or she undergoes a mandatory COVID-19 test and 48-hour quarantine.
Work from Bermuda
We continue in the Caribbean, but a little more towards the ocean. This time we travelled to the island of Bermuda, to the British Overseas Territory in the North Atlantic Ocean.
Bermuda already had a visa for residence on its island. Now, due to the pandemic, they have updated the program with the "Work from Bermuda" visa, which allows digital nomads and remote workers to stay in the country for up to a year and the opportunity to fulfil their jobs from a paradisiac place.
The Bermuda visa is one of the cheapest, as it only costs $ 263 per person and does not require the worker to have a minimum annual income. What it does require is to be employed by a company that is not on the island, to have medical insurance and that the person undergoes a mandatory COVID-19 test.
Those traveling with children can attend public or private schools and families can bring pets on their trip.
Global Citizen Certificate
If the Cayman Islands authorities have shown anything, it is that during the pandemic they have managed to contain the advance of the coronavirus, being one of the few Caribbean islands with few cases of infected people. This gives it the opportunity to be one of the favourite destinations for remote workers, who can apply for the Global Citizen Certificate program.
From October 21, 2020, those who wish to settle for up to two years in Grand Cayman, Cayman Brac and Little Cayman, will be able to do so as long as they can demonstrate that they earn a sum equal to or greater than 100,000 dollars for individuals, 150,000 for couples (married or not) and 180,000 for individuals or couples with children.
The visa application has a $1,469 fee and whoever requests it must demonstrate that he or she is employed by an entity outside of the Cayman Islands. He or she must also have a notarized bank reference letter and show proof of health insurance coverage.
The applicant whose visa has been approved has up to 12 months after the approval date to enter the Cayman Islands. The certificate will automatically expire on the termination date.
Turning to Europe
Europe also has some islands and island nations that offer facilities and visas for those who wish to work remotely from their territories. In this case, we will talk specifically about the Canary Islands and Iceland.
Tenerife Work & Play, a company dedicated to promoting remote work in Tenerife, indicated that 18% of the people who do remote work on the island are digital nomads, 31% are teleworkers and 36% are people who work on their own or who have their business.
Its natural attractions, as well as its good climate, its proximity to the Iberian Peninsula, high broadband speeds, a network of coworking spaces, a wide range of co-living spaces and varied leisure activities make remote work part of the appeal of the Canary Islands.
Ana Sanchez, communication director of Repeople, the first teleworking platform in the Canary Islands, assures that approximately 5% of tourists who pass through the Canary Islands, a destination that annually receives up to 13 million people, do so as a "remote worker" .
Spain has a Non-Lucrative Visa which allows the remote worker to stay for a year at least, that can be renewed. The application fee is $ 140 and the applicant must sign a sworn statement before a Notary that he or she agrees not to work while living there.
The applicant for the Visa must prove that he or she has a monthly income of at least 2151 EUR or hold 25,816 EUR in savings, as well as proof of having a private Spanish health insurance.
If you like volcanoes, geysers, hot springs and lava fields, then you will feel comfortable in Iceland. The island nation is another destination that has a visa for remote workers and digital nomads.
Although it is known as a long-term visa, the reality is that it only lasts six months. Now, if you are already in the Schengen zone of Europe, which allows you to be on the continent for 90 days, the Iceland visa will only work for that same period of time. That is why it is recommended to make the request after that period has elapsed so that you can enjoy the full six months.
The conditions of this visa is that the worker demonstrates that he or she works independently or for a company that is not in Iceland, that he or she has a monthly income of $7,763 for one person and $10,092 for a couple, that he or she has travel medical insurance and that he or she has paid the $60 fee.
It's time for Africa
Mauritius is located in the Indian Ocean, belongs to the African continent and has beautiful beaches, tropical forests and mountains ideal for hiking.
This island nation also launched its visa for remote workers and is called Premium Visa. The best of all is that it is completely free, it has no fee.
The island authorities require details about the purpose of the visit and the planned accommodation, as well as medical insurance during the stay and proof that the worker has his or her own company or that he or she works for a company that is not located in Mauritius.
In this article we have only talked about the islands that are offering facilities to do remote work. However, there are countries that are also paving the way for people who want to continue working remotely, but in a place that also allows them to lead a comfortable life, without complications and where they can enjoy themselves within their borders. That is the future of work.
Would you like to relocate for a while to Channel Islands? Learn more about one of my favourite places: Guernsey – A place people fall in love with and return to