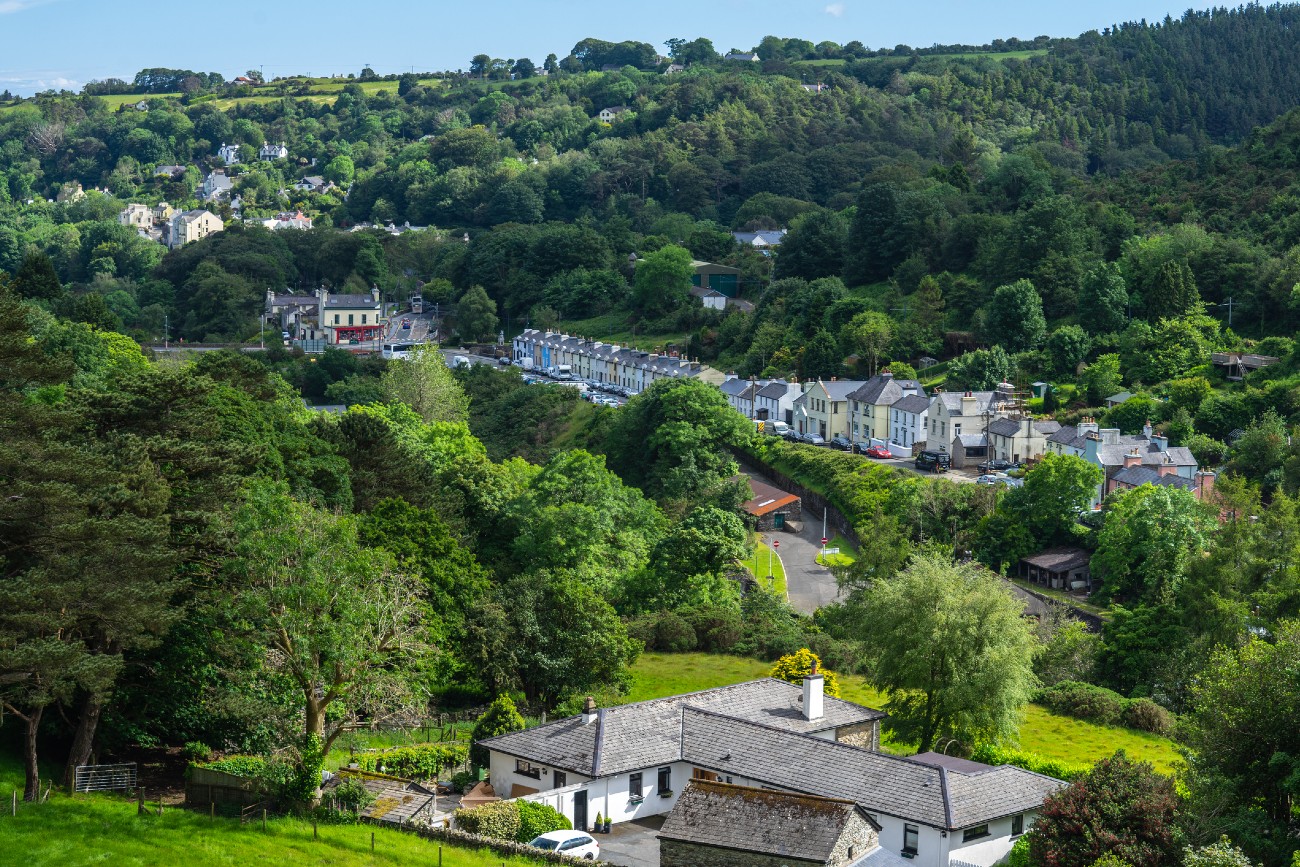 On the eastern coast of the Isle of Man, a short distance from the capital, Douglas, there is a small area of land known as Ballanette Country Park. The park lies within the grounds of Ballanette Estate and is a place of grassy fields, tranquil lakes and scenic coastline. The lakes lie in a small cluster, surrounded by leafy vegetation and circled by a network of paths. It's a wonderful spot to relax among the peaceful sounds of nature, and it's especially good if you're interested in birdwatching.
Ballanette Country Park is maintained as a nature reserve and its lakes attract a range of wildfowl species all year round. Ducks and whooper swans are particularly common but there are a lot more species to see besides, with rarer birds such as ringed plovers making occasional appearances. There is a dedicated bird hide in the park so that visitors can enjoy the wildlife of the area without disturbing it.
The skies in the park will often be alive with birdlife during the day, but the night-time brings an entirely different show. Ballanette Country Park is one of the 26 Dark Sky Parks in the UK, with the lack of light pollution making it ideal for stargazing. If you're lucky, you might catch a glimpse of the Northern Lights as they light up the sky on cold winter nights. Usually seen in higher latitudes, the Aurora Borealis can be viewed from the north-east coast of the Isle of Man due to its exceptionally clear skies.
A Smuggler's Cave
Where Ballanette Country Park meets the sea, a coastal footpath winds its way along the low cliffs. This area is great for walking and you can get spectacular views northwards to the bays of Garwick and Laxey. In fact, Garwick Bay is a very short walk from the park and can provide an extra point of interest on a day out.
It's name means 'pleasant bay', and this is certainly true, with the beach being backed by Garwick Glen – in my opinion one of the prettiest glens on the island. The River Gawne meanders through rich woodland within this small valley, before merging with the ocean within the bay.
Garwick Bay itself is home to a quaint shingle beach, with areas of rocky coastline that are home to some interesting rock formations. One of which is the Hermit's Archway, a narrow passage cut through the rock at one end of the beach. If the tide is low, you can pass through the archway to a small cave further on. The beach is a good spot for fishing – in part due to its solitude – but it's also a safe place to go for a swim during the summer. I try to visit this place at least few times each summer.
The bay, together with the glen, are shrouded in local stories and folklore.
A cave known as Dirk Haiterick's Cave can be found behind the beach and this was thought to be used widely by smugglers during the 18th century. Dick Haiterick – whom the cave is named after – was a notorious smuggler in the region and traded regularly between the Manx and Galloway coasts. For this reason, the cave is reputed to be the inspiration for Sir Walter Scott's novel 'Guy Mannering.'
A Touch Of Style
Ballanette Country Park and the surrounding coastline are home to many species, but one to look out for in particular is the tufted duck. An aptly-named species, this bird is known for its flamboyant hairdo, with the males flaunting an obvious tuft of feathers on the backs of their heads. They're very easy to identify for this reason, with their black and white plumage adding to their visual appeal. In comparison, the females are less showy and can be easily mistaken for other species, their plumage being a mottled shade of brown.
Tufted ducks generally prefer areas of freshwater, especially lakes, reservoirs and flooded habitats. As they are quite shy animals, they stick to water bodies that are lined with dense vegetation. This can make them quite tricky to spot, however they often gather in large flocks during the winter months and this can be a prime time for sightings.
The lakes within Ballanette Country Park are an excellent place to spot tufted ducks, and they can regularly be spotted here in pairs. Being adept at diving, they are often seen exploring below the water's surface, where they like to feed on weeds, seeds and small invertebrates.
With opportunities for birdwatching, stargazing and coastal walks, Ballanette Country Park punches well above its weight for such a small nature reserve. And as it's just a stone's throw from the tranquil waters of Garwick Bay, it can make for a truly wonderful visit.
Explore also other nature spots in the Isle Of Man: A Woodland Playground – Archallagan Forest